Pinnawela – Kandy
The Elephant Orphanage at Pinnawela is our first destination.
This institution was established in 1975, to give injured or orphaned elephants a chance of survival.
Here you can experience the animals up close. Look at the feeding of young animals, you can take photographs with the animals and see how the herd of elephants in the nearby Ma Oya river bathing.
The visit here will be unforgettable!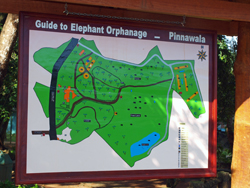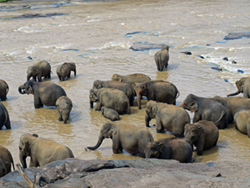 Following the tour continues to Kandy, which is about 1 hour drive from Pinnawela.
Kandy is a university town and former and last royal city. With its location on an artificial lake, near the Mahaweli River and the middle of the tropical wooded hills of Kandy is considered the most beautiful city in Sri Lanka. As a center of Buddhism, the arts and crafts, either the culture is Kandy a place where you like to return.
Here you will visit the Botanical Garden of Kandy.
The Botanical Garden has an extensive and very interesting park with a variety of unusual plants. The most famous and arguably the most extraordinary weeping fig (Ficus benjamini) which is standing on several tribes, with a crown, which overshadows more than 1,600 square feet, is the main attraction.
In the afternoon followed a city tour by Kandy, which ends with a visit the famous Temple of the Tooth.
The Temple of the Tooth in Kandy is one of the most important places of Buddhism, because he kept the canine tooth of Buddha from the 4 th century, the so-called Dalada. Built in 1687 to 1782, he is now one of the most popular tourist attractions in Sri Lanka and impressed by its history, architecture and beliefs.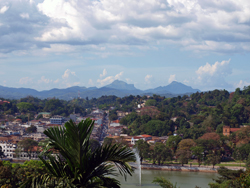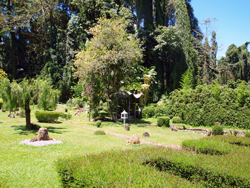 Are you interested in this tour? Then write to us now and receive your individual offer!