Pinnawela – Kandy – Nuwara Eliya
Day 1: The Elephant Orphanage at Pinnawela is our first destination. This institution was established in 1975, to give injured or orphaned elephants a chance of survival. The visit here will be unforgettable!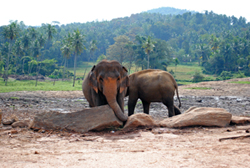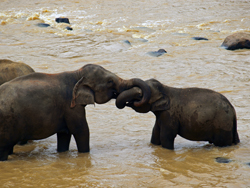 Following you are going to Kandy and visit first the Botanical Garden, an extensive and very interesting park with a variety of unusual plants in the middle of Kandy.
Afternoon you have city tour of Kandy and before dinner enjoy the traditional cultural dance from Sri Lanka.
Overnight stay in Kandy

Day 2: visit the famous Temple of the Tooth.
Kandy is a university town and former and last royal city. With its location on an artificial lake, near the Mahaweli River and the middle of the tropical wooded hills of Kandy is considered the most beautiful city in Sri Lanka. As a center of Buddhism, the arts and crafts, either the culture is Kandy a place where you like to return.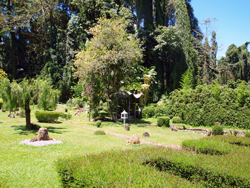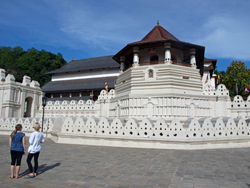 Then it's on to Nuwara Eliya in the highlands.
Along the way you visit a tea factory, where you have opportunity to buy very good highland quality tea and enjoy a cup of tea with a very tasty piece of chocolate cake.
The tea plantations are located in the altitude range from about 1000 to 2500 m and produce some of the best tea's in the world. The path through the plantations goes over small, very curvy roads, over mountain passes, passing waterfalls and stunning scenery. An overwhelming experience for every nature lover! Something special: If you wish, you can take part of their journey by train! The driver will arrange locally for the tickets (not included, cost only a few €), brings you to the train and waiting at the agreed location. So you can experience how the locals travel and you have guaranteed views of the landscape that will impress you very much!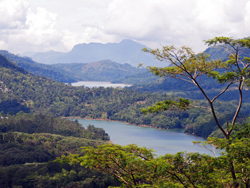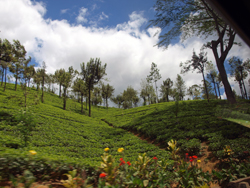 (Note: in the high country can be a little cooler at night a light jacket / sweater is not out of whack.)
Overnight stay in Nuwara Eliya
Day 3: Before traveling back you will have a small city tour. Discover the many buildings from the British colonial time, as example the post office of Nuwara Eliya, take a walk through the market and enjoy the hustle of this small town. Passing tea plantations and waterfalls we drive back to your hotel.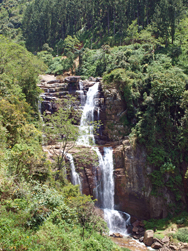 Are you interested in this tour? Then write to us now and receive your individual offer!